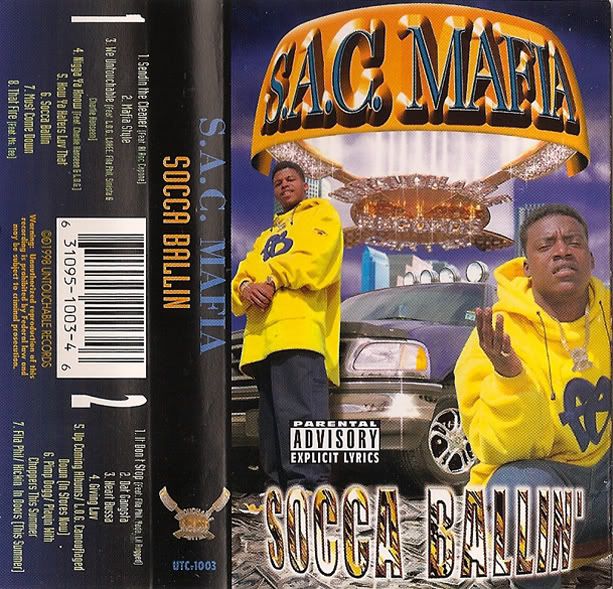 S.A.C. Mafia Socca Ballin
(1998, Untouchable) cassette -> 320 kbps

This is one of several cassettes I recently purchased from an Ebayer out of Kentucky that has been handled so much that all of the white on chrome text has been obliterated. Its impossible to even tell which side is A, which is B. I imagine dude in his backyard methlab, popping open his yellow Sports Walkman with his nitrile gloved hands and flipping the thing over.

To my surprise the tape sounds great when played. This is already available on BotM but here it is at the better / worse quality you crave - clean rip, hi-res, grimey cassette. An immaculate portrait of a dirty street.

Production mostly by Sinista but T-Bone some (again). Feat.'s by Ms. Tee, Charlie Hanseen, Lokee, Fila Phil, L.O.G. and other rappers I've never heard of - Yada, Lil Rugged, Al Roc Capone.

Sorry but the only track I can whole-heartedly endorse on here is the Ms. Tee feature.