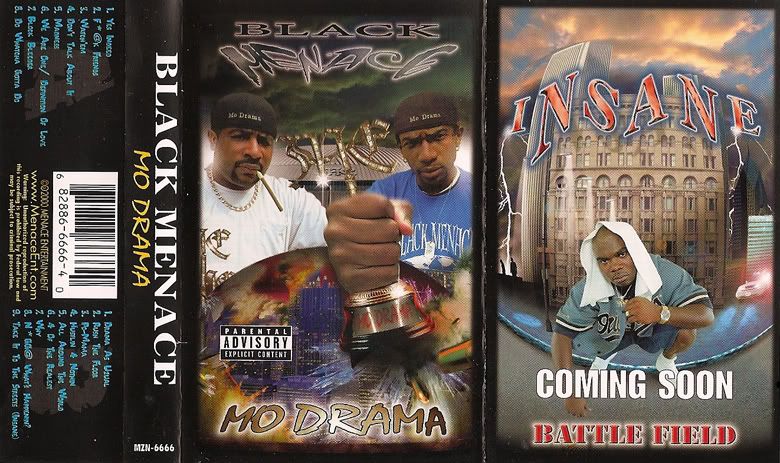 Black Menace Mo Drama
(Y2K, Menace Ent.) cassette -> 320 kbps

To follow the last post, a late tape from Threat's group, Black Menace. Not as strong of an effort as the Threat tape, but a piece of this Black Menace puzzle and I don't see it on offer elsewhere.

Producer Kajun Phunk borrowed Mannie's lasers and he can't let go. That name rings bells, give those bells names in the comments section. I like "4 of the Realest" from the B-side and I think the closing joint is an Insane bonus track intended to advertise for his record (see insert). Its good dessert, maybe better than the main course.