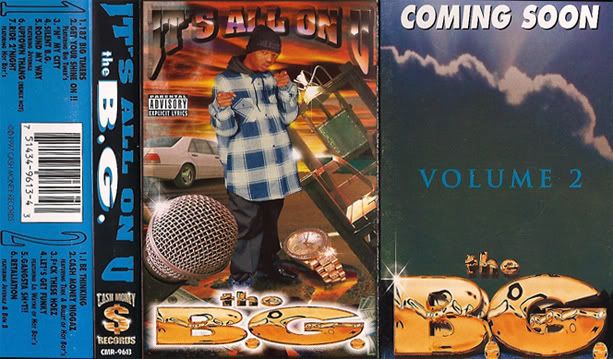 ß G∑∑zy
It's All øn U & It's All øn U Vøl. II
(1999, Ca$h Møney) cassette -> 320

Funky. Dirty. Serious. I know these are higher profile releases than I usually post but I wanted these up here as contemporaneous context to the other tapes I'm posting. Because sometimes you have to take it to that triller level. Also, I thought a nice white-noise water-in-the-ears tape rip would help you relive the experience of hearing these for the first time in your older brother's jeep. I'm still thinking about replacing the CD player in my car with a tape deck.

I was thinking recently, listening to these and to "Chopper City" how much I like how his old records have these long-winded unhookable hooks. Its shit R. Kelly should have been listening to when he was working on the later chapters of Trapped in the Closet.

Hearts pumping Battle Juice.